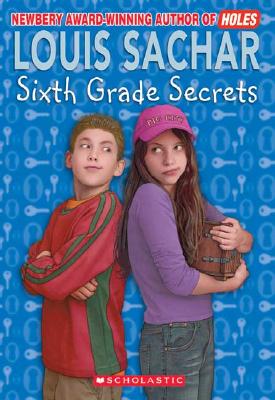 When she's little, Laura's father tells her the story of George Washington and the cherry tree. She strikes up a deal with him: if she doesn't lie, she doesn't have to cut her hair. Fast forward to sixth grade: Laura has long hair and a bold attitude. She finds a hat at a garage sale that says PIG CITY on it and starts wearing it to school. No one other than Laura and her two best friends are allowed to be part of the Pig City club. Soon enough, her classmate Gabriel starts up a club called Monkey Town. The classic boys-versus-girls scenario plays out in the schoolroom and the schoolyard.
This is my favorite Louis Sachar novel, hands down. Kids in upper elementary school who can't wait to go to middle school will race through this book.
Sixth Grade Secrets
is both funny and realistic. It still holds up thirty years after publication. Highly recommended.