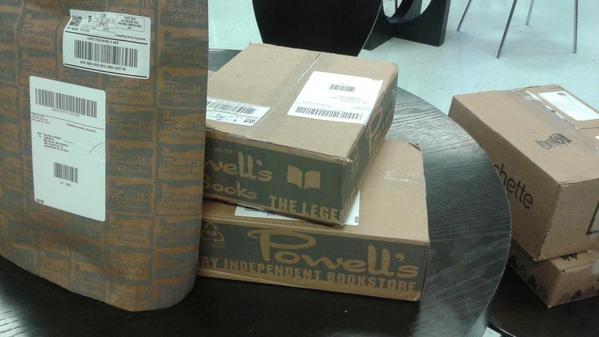 We here at Guys Lit Wire want to thank everyone who bought a
book for Ballou
off their wish list at Powells Books. By last count 75 books made their way to Washington DC to be enjoyed by the students at this most deserving school library.
Things got a bit quiet around here about the book fair in recent days as your truly was on vacation (in very sunny Florida!!), but we are delighted that folks kept buying away and so many great books—especially hardcovers—were purchased.
We are going to leave
the list open
through the next month, just in case any of you folks might want to send an extra gift during the holiday season. Melissa Jackson, Ballou's librarian, will be delighted to shelve any of the wish list titles that come her way and I know that so many of her students will love reading these books (which were, of course, approved by the library crew!)
You guys rock, as always. You really make a huge difference with your support of this book fair and we couldn't do it without each and every one of you buying and helping us spread the word.
CHEERS!!!!